Congratulations to Hannah Young for winning the "Most Miles Ran in January" challenge!!!
Great job to all who participated, what a great way to start the year.  Below are the challenge results for January.
If anyone would like to join the challenge for February, just post a comment or send an email.
To enter the challenge you must have an endomondo account (free).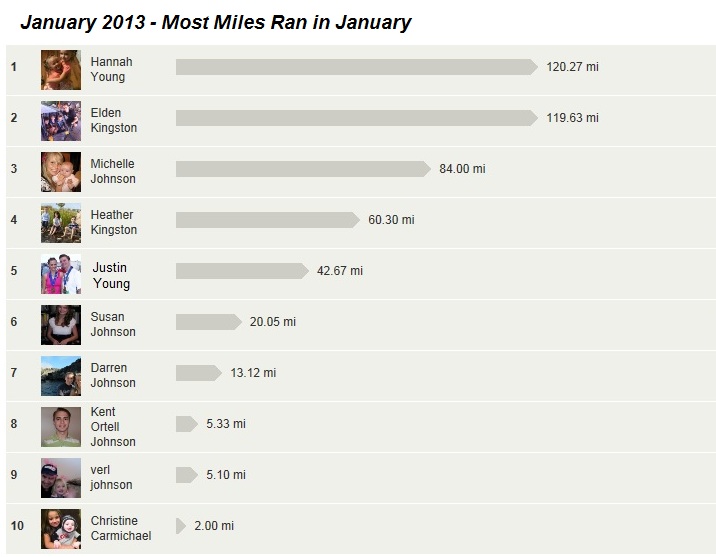 NOTE: We will post running tips regularly to help you reach your fitness/running goals, so check back every so often or subscribe to the Feed for updates.